shonda rhimes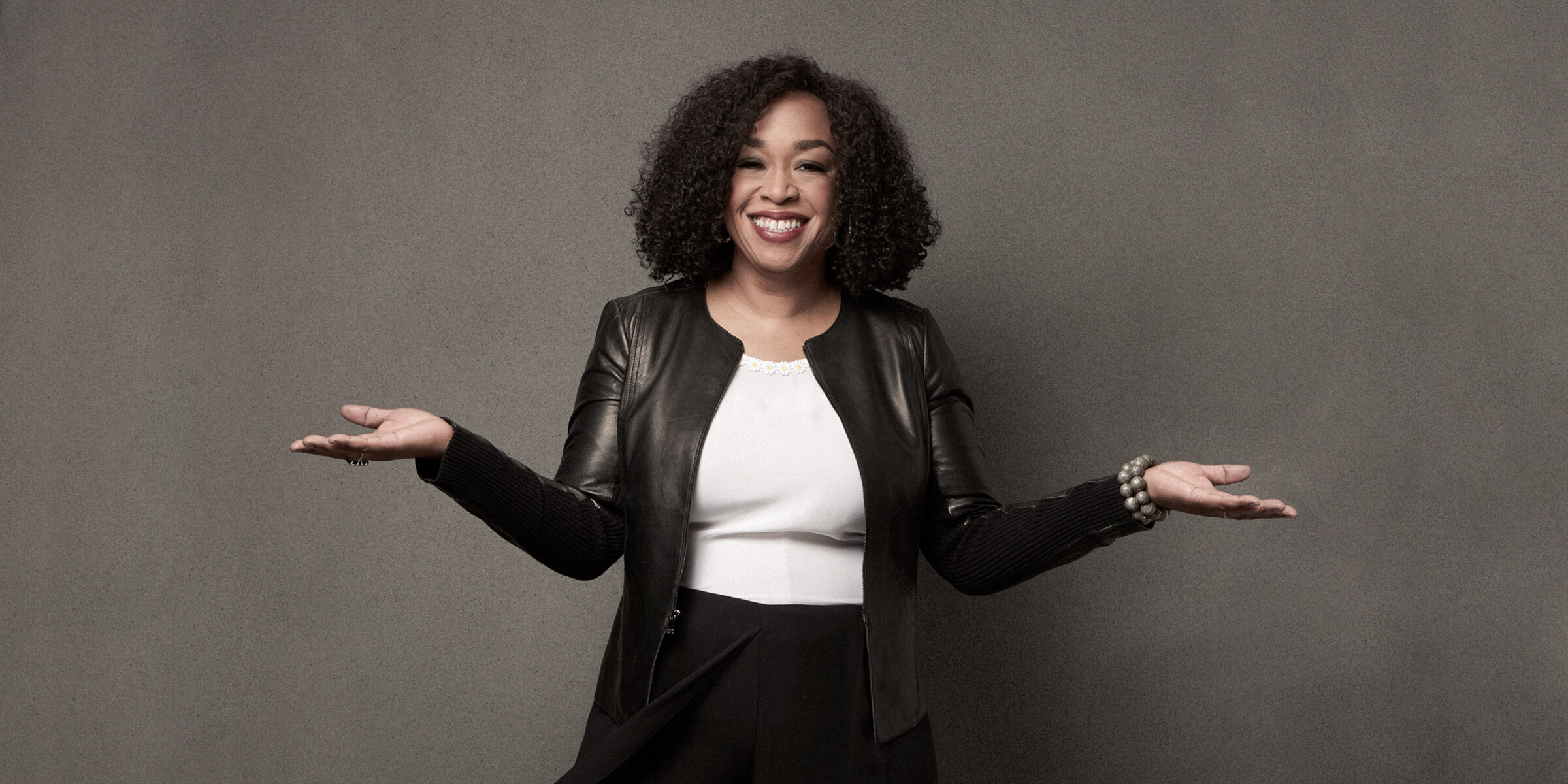 PR Inquiries Contact
Speaking Engagements
Business Opportunities / Partnerships
Charity / Philanthropy
Shonda Rhimes is an award-winning television creator, producer and author. She is also the CEO of Shondaland, the global media company that encompasses brand partnerships, merchandise, theatrical and streaming content and a digital division.
In 2017, Rhimes shifted  the entertainment industry's business model when she left  network television  and brokered an unprecedented agreement for Shondaland to produce streaming content exclusively in partnership with Netflix. "Bridgerton," Shondaland's first scripted series with the streamer, has become a worldwide franchise with seasons 1 and 2 of the show currently holding the top spots among English language programming for Netflix.  In addition to her work on Bridgerton, Rhimes scripted the limited series "Inventing Anna" based on the popular New York Magazine article about the fake German heiress, Anna Delvey.  Rhimes is also the executive producer of "Dance Dreams: Hot Chocolate Nutcracker," a documentary highlighting the dance school created by legendary  choreographer Debbie Allen, as well as the writer and executive producer of "the upcoming "Bridgerton" spin-off series based on Queen Charlotte "Queen Charlotte: A Bridgerton Story".
Rhimes is the first woman to create three television dramas that have achieved the 100 episode milestone. Those shows, "Grey's Anatomy," the longest-running medical drama in history, its spinoff "Private Practice," and the groundbreaking series "Scandal" for ABC, changed the face of television by proving that series which feature characters of color are more financially powerful in terms of advertising dollars and audiences than all white series. This business model is now the norm for all of network TV. Shondaland continued to make history with "How to Get Away with Murder" for which star Viola Davis became the first black woman to receive a Best Actress in a Drama Emmy. For five TV seasons, Shondaland shows occupied ABC's entire Thursday night schedule, creating a powerful brand well-known to fans and advertisers as TGIT.
Rhimes is the recipient of numerous awards including the Peabody Award, career achievement awards from the Writers Guild of America, Producers Guild of America and Director's Guild of America, several AFI Awards for Television Program of the Year and NAACP Image Awards. She has also received honors from Planned Parenthood, Human Rights Campaign, GLAAD and The Feminist Majority as well as the Harvard Medal. She has been included on the TIME 100 list of most influential people three times as well as Fortune Magazines "50 Most Powerful Women in Business." In 2018, Rhimes was inducted into the Television Academy Hall of Fame.
Rhimes broadened her company's content landscape when she launched the culture website Shondaland.com in partnership with Hearst Digital Media. More recently, she launched Shondaland Audio in partnership with iHeart Radio. Shondaland Audio features scripted and unscripted podcast content, many of which are top ranked on iTunes. Additionally, Shonda has built multi-platform partnerships with such leading brands as Dove, Masterclass, Microsoft and Mattel. She is the author of the 2015 New York Times best-seller "Year of Yes" which in 2021 was featured as a custom program as part of the popular Peloton fitness brand.
In 2016, Rhimes formed The Rhimes Foundation whose mission is to support arts, education, and activism. Ms. Rhimes serves on the boards of several non-profit organizations – including the American Film Institute, Beyond 12, the Debbie Allen Dance Academy and the Smithsonian National Museum of African American History and Culture. In addition, Rhimes serves on the USC Film Council, the Obama Foundation Storytelling Committee, is co-chair of the Inclusion & Equity Group of the Writers Guild of America – West and is a member of the Kennedy Center Special Honors Advisory Committee.
Rhimes holds a BA from Dartmouth College and an MFA from the USC School of Cinema-Television. She's also received honorary PhDs from both institutions.